Experience Quality Air Conditioning Servicing Vancouver Island!
''I started Mr. Ductless to be able to be more a part of my community. Being someone born and raised on Vancouver Island I am happy to call it my home. I would be honoured to help people in my community be comfortable with the whole process of their HVAC installation and service ''
AC Repair & Installation
Services In Your Locality Here for you every step of the way.
Air Conditioning Services and Installs
Air Conditioning Repairs and Services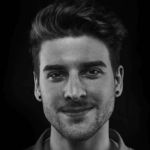 Mister Ductless installed a heat pump in my home and the service was fast, efficient, and helpful. I had tons of questions while he was installing the unit, and he had answers for everything. I can tell he's a perfectionist and you can tell by the small details in his workmanship. I highly recommend Daniel for all your HVAC needs.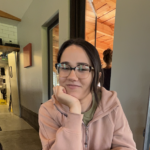 Daniel was timely and showed up ready to go. I had searched around regarding a number of quotes and Daniel's was on par with his competitors. However, he was the only one able to answer all my questions and even made great suggestions for the placement of my heat pump.
Satisfaction Guarantee
Don't be a stranger feel free to drop us a line! Have a question? GREAT! We love being helpful and our technicians will go over the work with you to ensure you're happy every step of the way.